Business Development Manager
We are searching for a Business Development Manager to establish and maintain relationships with local hospitals, Skilled Nursing Facilities (SNFs), Acute Rehabs, Long Term Care (LTCs) facilities & senior living communities. Develop strategies to drive prospective facilities engagement and coordinate with recruiting and marketing teams to canvas for new contracts.
The successful candidate will be expected to use personal and professional networks, company's contact lists and other sources to build a network to facilitate business development. The role will require coordination with technical staff and other internal colleagues to meet customer needs and manage expectations effectively.
The successful candidate will also be responsible for leading the management of the marketing department's operating budget. Candidates are expected to have a minimum qualification of a Bachelor degree or foreign equivalent in business management and at least 1 year experience.
The role will be based at 600 E Taylor Street, Sherman TX 75090.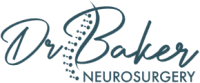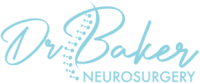 Dr. Baker specializes in neurosurgery, neurosurgical spine surgery, neurotrauma, brain tumors, spinal tumors, and peripheral nerve damage treatment.