Dr. Abdul Baker takes the time to evaluate each patient to determine the best possible treatment plan. Often there are non-surgical options, but if surgery is necessary, you are in experienced hands.
You will receive the greatest care possible, from robotic spine surgeries to artificial disc replacements. The fact that Dr. Baker performs minimally invasive spine surgery with a very high success rate is another factor that sets him apart as the top neurosurgeon.
The success stories of Dr. Baker's patients are a testament to his exceptional care. Hear directly from those whose lives have been positively transformed through his expertise and compassion. Patient testimonials highlight the outstanding outcomes achieved under Dr. Baker's guidance, illustrating the quality of care and the difference he has made in their neurological health.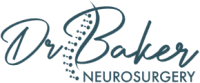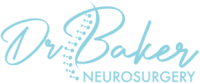 Dr. Baker specializes in neurosurgery, neurosurgical spine surgery, neurotrauma, brain tumors, spinal tumors, and peripheral nerve damage treatment.