The Expert Neurosurgeon in Sherman, Texas
Dr. Abdul Baker
Are you looking for one of the best neurosurgeons Sherman, Texas has to offer? Dr Abdul Baker is a world renowned neurosurgeon whose mission is to provide comprehensive care & surgical procedures for brain and spine conditions.
Dr Baker offers a wide range wide range of specialized services & surgical procedures for brain and spine disorders, his advanced knowledge of robotic and minimally invasive neurosurgery has helped hundreds of patients regain optimal health and enhance your overall quality of life.
Based in North Texas Dr. Abdul Baker's extensive experience and commitment to utilizing cutting-edge techniques ensure that you receive the highest level of personalized care and the most effective treatments available.
100% Verified Former Patient Reviews
A Top Rated Neurosurgeon Sherman Texas
A Neurosurgeon Specializing In Minimally Invasive Robotic Surgery
Dr. Abdul A. Baker is a neurosurgeon who specializes in minimally invasive neurosurgery. He performs surgeries in the back, neck, and head regions.
Dr. Baker is leading the way in robotic spine surgery and has 2 North Texas locations and is the perfect Texas Dr to see about anything related to brain and spine health.
Dr. Baker treats patient conditions involving the brain and cervical spine, including neck-thoracic spine, mid-back and lumbar spine, and low back.
He also has experience treating cases of severe spinal stenosis and utilizes minimally invasive approaches to the treatment of sacroiliac joints.
Dr Baker leverages his core values of empathy and respect to provide new patients and existing ones with the most accurate analysis and prognosis of their condition in order to allow them to make informed choices and come to a thorough understanding of which neurosurgery treatment (if any) is required and why.
Focused on enhanced quality of life outcomes for patients requires him to adopt a holistic approach that includes non-operative treatment options all the way to surgical treatments, to help him do this, Dr Baker adopts and integrates a range of 21st century technologies and minimally invasive approaches to give patients the best possible outcome.
Dr Baker has an administrative support team based in the United States & operates in two locations in North Texas, using this form and being as complete as possible in your enquiry will help ensure your details reach the most appropriate member of the team in the fastest time possible.
Neurosurgery Services in Sherman, TX
Dr. Abdul Baker offers a comprehensive range of neurosurgery services in Sherman, TX. He specializes in the diagnosis, treatment, and management of various brain and spine conditions. Whether it's a complex brain tumor or a debilitating spinal disorder, Dr. Baker provides personalized care to address the unique needs of each patient.
Advanced Treatments for Brain and Spine Conditions
As a renowned neurosurgeon, Dr. Abdul Baker stays at the forefront of medical advancements and utilizes cutting-edge techniques and technologies. He offers a wide array of advanced treatments for brain and spine conditions, including:
Personalized Care for Optimal Outcomes
Dr. Abdul Baker understands that each patient's condition is unique, requiring personalized care to achieve the best outcomes.
He takes the time to thoroughly evaluate each patient, considering their medical history, symptoms, and diagnostic tests.
Based on this comprehensive assessment, Dr. Baker develops individualized treatment plans tailored to the specific needs of his patients.
His patient-centered approach ensures that each individual receives the most appropriate care and achieves optimal results.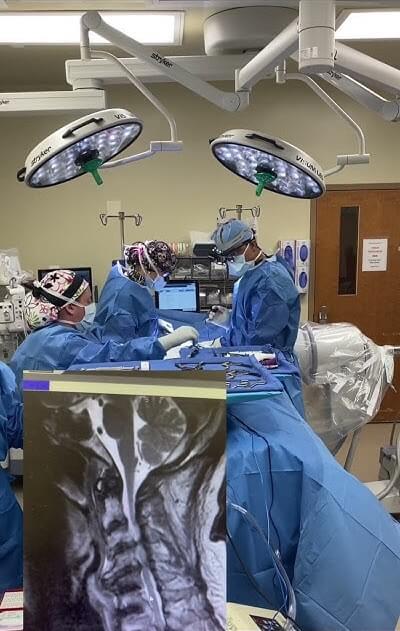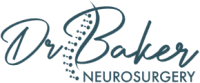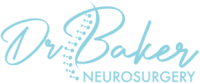 Dr. Baker specializes in neurosurgery, neurosurgical spine surgery, neurotrauma, brain tumors, spinal tumors, and peripheral nerve damage treatment.