A Neurosurgeon Specializing In Minimally Invasive Robotic Surgery
Dr. Abdul A. Baker is a neurosurgeon who specializes in minimally invasive neurosurgery. He performs surgeries in the back, neck, and head regions. Dr. Baker is leading the way in robotic spine surgery and has 2 North Texas locations.
Dr. Baker treats patient conditions involving the brain and cervical spine, including neck-thoracic spine, mid-back and lumbar spine, and low back. He utilizes minimally invasive approaches to the treatment of sacroiliac joints. He uses a holistic approach that includes non-operative treatment options all the way to surgical treatments. Moreover, he integrates the newest technology and minimally invasive approaches to give patients the best possible outcome.
Internship Cleveland Clinic/Fairview Hospital
University of Louisville, Department of Neurosurgery
Complex Spine Fellowship, Department of Neurosurgery, University of Louisville
Passed American Board of Neurological Surgery Written Exam for credit
Chief Resident University of Louisville, Department of Neurosurgery
Spine and Peripheral Nerve Fellowship, Department of Neurosurgery, Johns Hopkins University, MD
Passed American Board of Neurological Surgeon Oral Board Exam
Neurosurgery Resident Representative of House Staff Council at the University of Louisville
North American Spine Society
Congress of Neurological Surgeons
Phi Kappa Delta Honor Society
Epsilon Chapter of Alpha Omega Alpha Medical Honor Society
Clinical Instructor Department of surgery University of North Dakota, School of Medicine
Fellow American Association of Neurologic Surgeons
Associate Fellow of American College of Surgery
Hear from Dr. Baker's Patients
Dr. Abdul Baker takes the time to evaluate each patient to determine the best possible treatment plan. Often there are non-surgical options, but if surgery is necessary, you are in experienced hands.
You will receive the greatest care possible, from robotic spine surgeries to artificial disc replacements. The fact that Dr. Baker performs minimally invasive spine surgery with a very high success rate is another factor that sets him apart as the top neurosurgeon.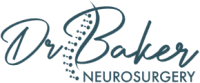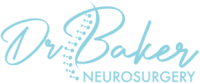 Dr. Baker specializes in neurosurgery, neurosurgical spine surgery, neurotrauma, brain tumors, spinal tumors, and peripheral nerve damage treatment.