Dr. Baker Visits Abu Dhabi & Dubai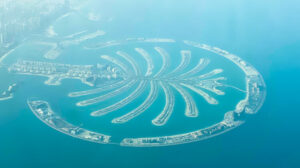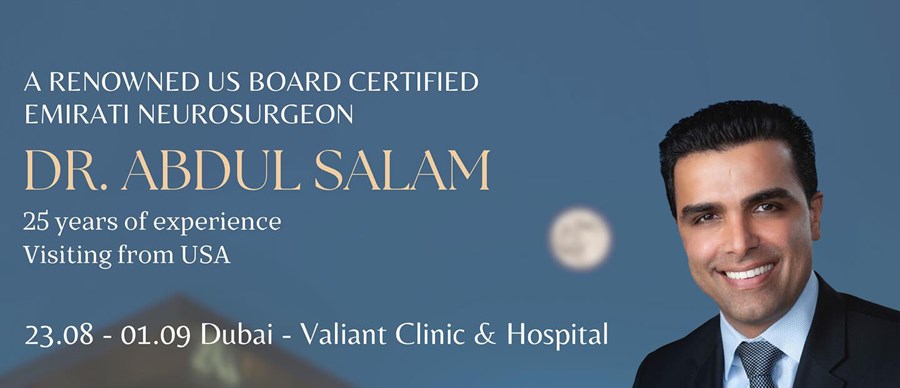 A Limited Time to See A Neurosurgeon in Dubai
It is with immense pleasure and anticipation that we announce the forthcoming visit of the esteemed Dr. Abdul Baker to Abu Dhabi and Dubai.
This exclusive visit brings exceptional neurosurgical expertise closer to home, and we are excited to share the details of this transformative opportunity.
A Comprehensive Range of Services
Dr. Baker's expertise encompasses a broad spectrum of specialized procedures, tailored to address intricate neurological challenges. From pioneering artificial disc replacements to intricate brain and spine trauma surgeries, his proficiency extends to brain and spinal tumor surgeries, spinal reconstruction, and beyond. Each procedure carries the hallmark of Dr. Baker's commitment to enhancing patients' lives.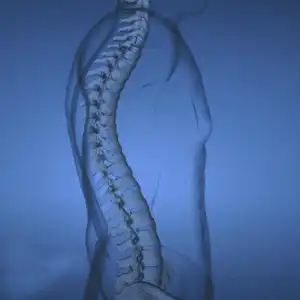 Patient Centered Treatments With Cultural Sensitivity
Central to Dr. Baker's approach lies a profound commitment to patient-centric care, amplified by his Emirati heritage. His philosophy revolves around comprehending the intricacies of each patient's case, concerns, and aspirations.
Rooted in a shared lineage and culture, Dr. Baker's Emirati background enhances his ability to empathize and connect with fellow Emiratis and Gulf citizens.
This profound connection ensures that your neurosurgical journey is intricately tailored to your individual circumstances. The resonating testimonials of contented patients vividly highlight the life-changing influence of his care.
Dr. Baker will be visiting Dubai and Abu Dhabi regularly thanks to partnership agreements with local hospitals there. Learn more about it by visiting the relevant page for Dubai and Abu dhabi.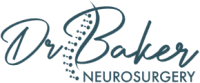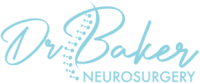 Dr. Baker specializes in neurosurgery, neurosurgical spine surgery, neurotrauma, brain tumors, spinal tumors, and peripheral nerve damage treatment.